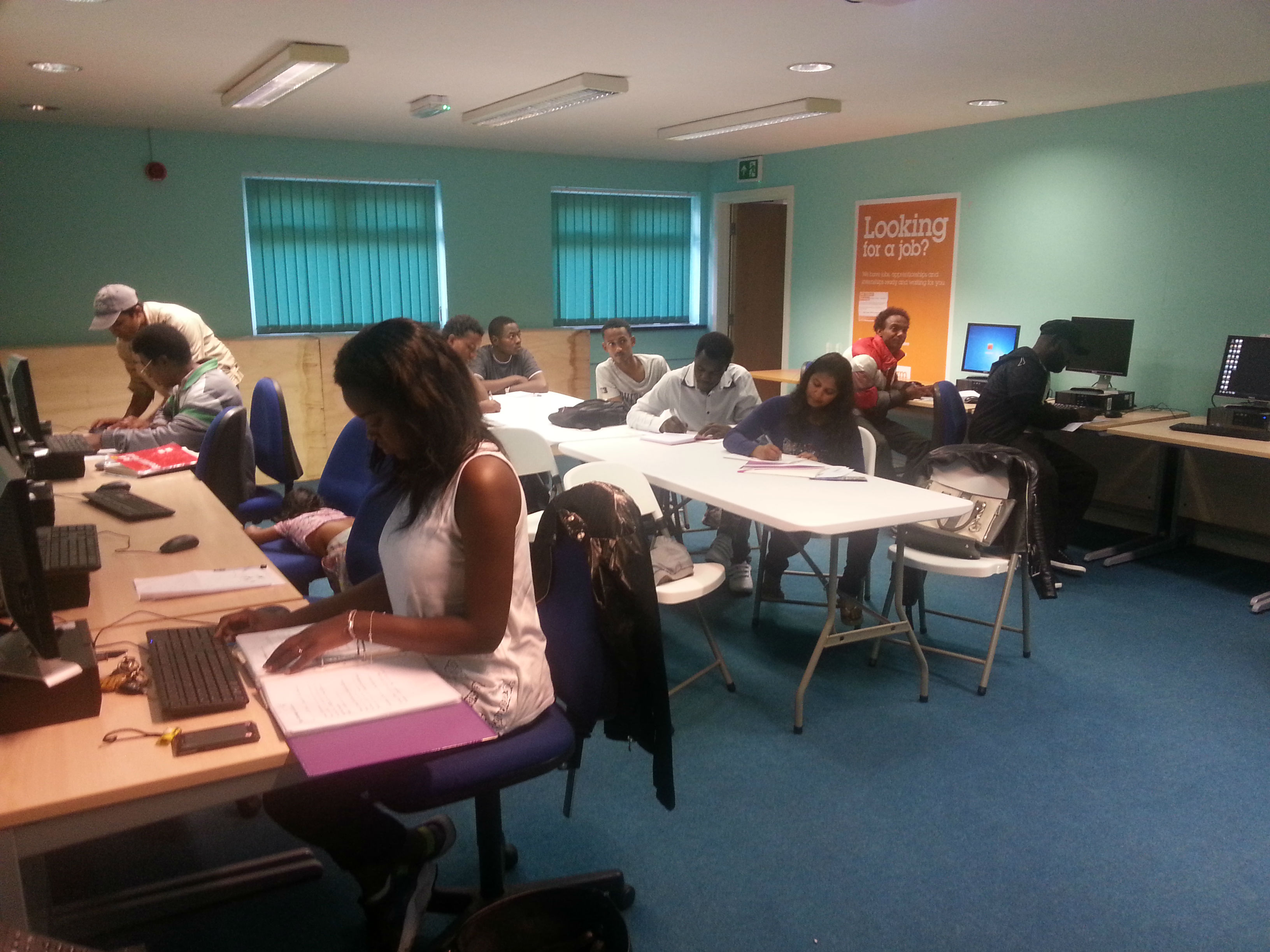 Deolinda's Testimony: From IGA – Learning to University
"When I arrived in the UK 6 years ago seeking a better life for my children and myself, my command of the English language was non existent. I could only communicate via friends and was unable to do simple tasks such as shopping. I enrolled with IGA, starting in the beginners class learning basic words and pronunciation, and soon developed an understanding of the language.
Initially this enabled me to become self sufficient and find employment. I have continued to attend the school and have become proficient in English but I continue to learn and develop.
IGA has helped me fulfil my life's ambition which was to become a university student. Without the help of IGA this would never have happened" Dec 2018.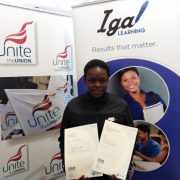 From IGA – Learning to University  (A testimony from Ceciliana)
Hi, my name is Ceciliana Leal, and I am so happy to complete my English Level 2 at IGA – Learning , because I was very struggling to pass my level 2 in English in another college. Then, when I changed  for IGA – Learning in just around 1 month I gained the knowledge enough to pass my level 2, and now I can go to  university to study Adult Nursing. Thanks so much to all the tutors and staff of the IGA Learning, because their helped me a lot to achieved my level 2. IGA – Learning is wonderful and the best. (July 2019)
Free English Resources
Our Mission 
To ensure our local community has access to education in literacy, numeracy, technology and to promote social inclusion, health and well-being for people in the local area so that they are better equipped to take employment or to progress in their learning to higher education.
Our Vision 
To provides high quality literacy, numeracy and technology education, it also promotes social inclusion and wellbeing. We aim to sign post our learners abilities work with the public and private organisations in order to meet the education, training and work experience needs of the learners.
Delice's Testimony (from volunteering to employment)
''I started at IGA-Learning in 2016 when I was sent by my High school to do a week of work placement. At that point, I had little experience with Microsoft office but this was limited to creating documents in Microsoft word.  After my placement I decided that I wanted to carry on working in a very welcoming, and driven environment so I started to do voluntary work at IGA-learning as an admin. Sometimes I would go to the classes to help out as an assistant tutor which I very much enjoyed as well. In February 2018, I was offered a paid job as an admin worker which I gladly took on.  I have found that working with IGA learning has opened many other opportunities in different ways. For example, I recently got a job as an admin with Ingram micro, a company that distributes computer and technology products and services as they thought that the skills I have developed while working at IGA would be useful in their company.'' (June 2019)
Accredited English Level 1&2
plus other courses 
Week of Aug 1st
Mon

Monday

Tue

Tuesday

Wed

Wednesday

Thu

Thursday

Fri

Friday

Sat

Saturday

Sun

Sunday

1st August 2022

2nd August 2022

3rd August 2022

4th August 2022

5th August 2022

6th August 2022

7th August 2022